And Mercury was Stationary 45 minutes after the New Moon, and now Moves Forward again, so we're likely to have a talkative couple of weeks as well.
I was kind of bummed this morning, when I noticed that it was a too-familiar Feeling, one I've spent a lot of time with over the course of my Life.  Then it dawned on me – Duh!  Asteroid Karma is Stationary 5 August!  It took a couple dozen Poor-Sweethearts to turn that around!
I've also noticed that I've been having a hard time getting enough Sleep, but I'm also not Feeling as tired as I "should" be from it most of the time when I'm awake.  That's a typical Response to Uranus.  Uranus isn't Stationary till 11 August, but Jupiter is Stationary on the same day, amplifying the Impact.  I usually allocate about a week to the Impact of an outer planet Station, but with a wide enough Perspective, I'm sure we could extend that to several months.
So we've got some homework to do…
A symbol for our Karma (asteroid Karma) is Strong (Stationary) from now till 5 August (3pm PDT), in 3 Aries and Merged With (Conjunct) the symbol for Converting Despair to Miracles (dwarf planet Chiron), which is handy, since our Karma often leaves us near Despair.
We convert Despair to Miracles through Self-Empathy, by Poor-Sweethearting ourself – "You Poor Sweetheart, you're Feeling Discouraged again, aren't you."  With that simple statement, we Shift our Identity from Discouragement (I am Discouraged) to Compassion (the Self-Empathy).  We have to Change the Subject, or our Thoughts will dump us right back into Discouragement.  If we have trouble Changing the Subject – as is likely with Karma or Habits that are much older than our Current Incarnation, we have to repeat our Poor-Sweethearts.  It's not how many times we fall down, it's how many times we get up.
The Karma-Station chart…
…has six primary foci…
The Identification with dwarf planet Chiron, the symbol for Self-Empathy if we're Conscious, and for Despair if we aren't.
The symbol for Vitality

(dwarf planet Varuna)

stands alone on one half of the chart, making it a Standout.  It's well placed, with more Grace than Challenge, but it does carry a warning – that we should Pay Attention to any Subtle Messages we get about whether we can do more to Protect our own Survival

(Varuna sits at the Far Midpoint of a Sextile between dwarf planets OR10 [Intrusive Memories] and Pholus-Quaoar [Being Fully Responsive to our Survival Instincts] – ie, at the focus of a Finger of God)

.
A Major Challenge to our Survival; Reality is a Mirror for what we Feel, so if we Persist in Indulging our Karmic Bummers instead of Poor-Sweethearting them, we'll keep Birthing Bummers into Hardcopy Reality, and this will Bring Down the whole Planet

(T-Square to Pholus-Quaoar from Karma-Chiron Opposite dwarf planet Makemake [Manifestation])

.
We are Challenged to Trust the Truth of This

(T-Square to Veritas from the Opposition of Varuna to asteroid Eurydike [Trust])

.  Remember that Truth is August's Fundamental Issue, as Fact-Truth or Mind-Truth

(Veritas)

and Value-Truth or Heart-Truth

(Aletheia)

are both Strong

(Stationary)

during August.  Or re-read the recent post Truthiness 2,

https://astrobuss.wordpress.com/2019/07/25/truthiness-2/

.
The chart tells us that we need to Consciously contribute our own Energy – Gratitude and Excitement about Imaginary Miraculous Outcomes would be a great start (Grand Sextile Vacancy at 4 Gemini, "Holly and Mistletoe reawaken old memories of Christmas").
We're also called to Pay Attention to What Is Critical to our Vitality and What Inhibits our Vitality, and adjust our Priorities accordingly

(Fire Grand Trine from Karma-Chiron to Varuna to dwarf planet Ceres [Sustainability and Sustenance])

.
This is a fairly long article, but it's a Perfect Illustration of the Karma-Station chart…
https://www.kosmosjournal.org/kj_article/the-holy-grail-of-restoration/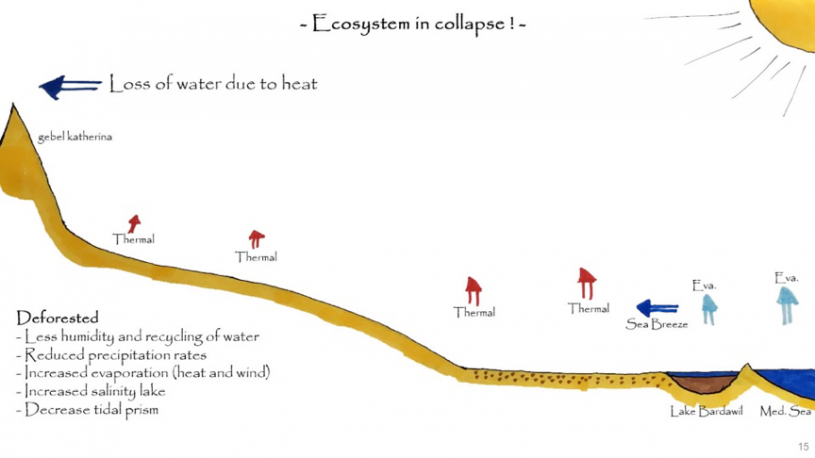 Ecosystem in Recovery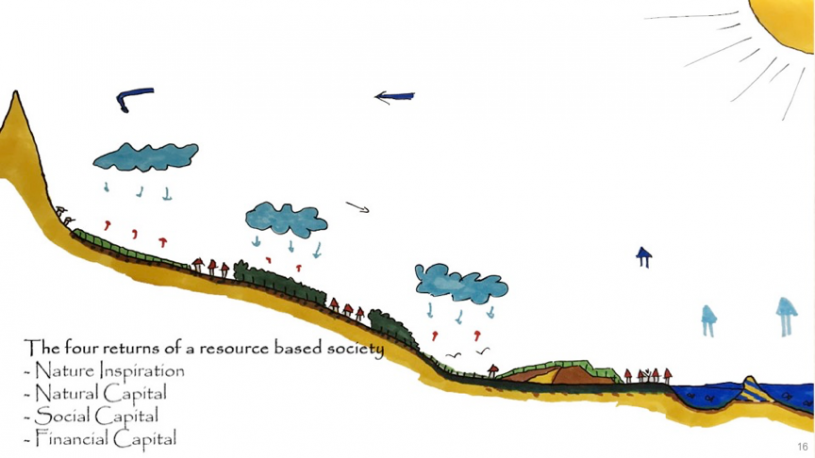 Our own Lives are parallel – when we allow our Unconscious Ancient Habits to run our Life, its Ecosystem collapses.  When we're Willing to Break those Patterns, the Ecosystem of our Life Recovers its natural functions.  How to Break the Patterns?
Noticing what's Going On in the Present Moment is the crucial First Step.  This morning I was Bummed.  I could have Accepted it as fait accompli and allowed my thoughts to trudge through all of my Karma's Previous Incarnations and likely Future Repetitions.  I could also have wasted my Energy worrying about shortage of Sleep.  To me this is the Value of astrology – instead I could Realize that asteroid Karma and Uranus are Lit Up, and Change the Water.  Of course I could do that without astrology as well, but every reminder helps!